PRODUCT
Teenking cnc machinery co.,limited is a Chinese water jet manufacturers ,which founded in 2003 with headquarters in Foshan city and a filial in HongKong city. As a global producer, Teenking had Ce-certificated considering the fact that 2006, and iso9001 certificated in 2010, we additionally surpassed the reexamine each and every two years and preserve our Manufacturing first-class in pleasant level.

We already owned extra than 15 country wide utility mannequin science patents, and three countrywide invention patents.We are maintaining the superior excessive technological know-how for 5 axis dynamical and 3d waterjet reducing machine, as properly as 6 axis robotic abrasive/pure waterjet reducing computer . We are in leading water jet manufacturers of designing and manufacturing top quality waterjet cutting machine in china. 500mpa ultra-high pressure pump for cutting ultra-thick and super hard materials, and high-efficiency servo direct-drive pump for energy saving .

Teenking hwater jet manufacturersas created its reputation successively by supplying more than 600 set of top quality waterjet cutting equipments to worldwide users who are locating in southeast Asia, Europe, America, Oceania, Africa, etc. And more than 60 countries. We can customize your waterjet, add different applications, such as multi-heads, auto-feed driller, water-sand blasting head, auto load/unload system, encloser and up/down front door. And so on.

Teenking is proudly manufacturing top quality waterjet from china!
Teenking is the brand world-wide trusted for waterjet industry!
Teenking has become a national "Regulated enterprise" And "High-tech enterprise" Since 2017, and has national invention patent certificates such as "Waterjet pipe cutting machine" And "Underwater cutting system", as well as more than ten utility model patent certificates. And continue to develop and innovate to become a leading independent innovation enterprise recognized by the industry.
Water Jet Manufacturers

Why TEENKING Watejet cutting machine
Rich experience for waterjet cutting machine
We Teenking is a leading manufacturer of waterjet cutting machine since 2003,CE and ISO approved. Teenking productions have been distributed in most countries and regions in the Middle East, Russia, Central Asia, Southeast Asia, Australia, Europe, South America, North America, etc. Becoming the preferred choice of the high-end customers at home and abroad.By making our customers as our partners,we work together to achieve their needs,maximum economical benefits and produce easy use waterjet cutting machine.
High quality&precision
In order to give good service and fulfill our customer's requirements, we are dedicated in producing quality waterjet cutting machine with our technical know-how and innovations.
For example:Teenking 3d waterjet cutting machine
It can cut at fixed or varying angles on 2D and 3D worksheet surface with high precision.It mostly popularity applied in extensive processing industries, handling all kinds of complicated cutting case easily.Such as vertical cut,tilting cut and cut on 3D part surface,etc. with dynamic compensation,3D head offsets the natural taper of jet to ensure the exact cutting effect and high accuracy.
a) Prime patented design with excellent sealing, expanding service life of cutting head.
b) Harmonic drive inside(no backlash),decreasing maintenance cost in future.
c) Infinite C axis rotation, avoiding travel limit in processing
d) Water/dust proof:IP64,ensure good working state of cutting head
Professional pre-sale service
Our sales are willing to listen customers'request,provide them professional solution to help them solve the cutting problem and help them choose the suitable waterjet cutting machine.
Excellent after-sales service
Even if there is a lag, we promptly respond to customers' various after-sales questions ,and try our best to provide the best solution. Send all kinds of accessories in time to help customers solve problems quickly.
Even in foreign countries, if there is a machine problem that the customer cannot solve, we will send a technician.
Dealer
We have dealers in some countries and areas, can provide service on site and help customers to solve all kinds of problem on time.
We still looking for dealers to work together with us, please join us.
The Best Waterjet Cutting Machine Innovations From TeenKing CNC Machinery
We at TeenKing CNC Machinery Co. Ltd. Bring the best variants of Waterjet Cutting Machine products fit for your application. Our priority lies in understanding your requirements at best and providing you with advanced solutions for fluent and time-saving workflow. Our company has been supplying water jet cutting systems and machines for quite a long time and has gained good experience in the field. Not just typical water jet machines, we have all kinds of products that fall into Waterjet Cutting Machine, High-Pressure Pump, Accessories, Software, Spare Parts categories. All of these are available in our supply domain along with our large customer base.
We water jet manufacturers provides tons of Waterjet Cutting Machine models like Pure Waterjet5 Axis 3D Cutting Head + Laser Scan Height, 5 Axis Dyp Beveling Cutting Head, 3 Axis Cutting Head, 3 Axis Cutting Head+KMT Pro, 3 Axis Cutting Head, IGEMS - Professional Waterjet Cad/Cam Software From Sweden and similar products into the worldwide market. Our products are designed with advanced systems, latest in line technological innovations and better reliability to cope up with your factory's workloads and demands. We at TeenKing CNC Machinery Co. Ltd. also provide different kinds of water jet cutting tools based on 3 or 5 axis variants like 5 Axis 3D Cutting Head, 3 Axis Cutting Head of Water Jet Machine, 5 Axis Dyp Beveling Cutting Head, 5 Axis Dyp Beveling Cutting Head and other models that are demanded by our customers.
TeenKing CNC Machinery Co. Ltd. makes its own goal to bring better Waterjet Cutting Machine products in the market in the right quality and performance stability. With years of manufacturing and technological advancement, our high-tech water jet cutters are also cost-effective. These are designed in such a way to compensate for a better price per performance ratio without compromising quality, reliability at all. We at TeenKing CNC Machinery Co. Ltd. also provide other products like high-pressure pump models like Teenking High-Pressure Pump, TKE-Economical pressure pump, TK-PRO, and various accessories like Sludge Removal System, Auto Loading System, Encloser. Thus, if you are looking for better Waterjet Cutting Machine models for high industrial workloads, TeenKing is your ideal choice to go for.
ABOUT US
Company Introduction
TEENKING CNC MACHINERY CO LIMITED was founded in 2003, headquartered in Foshan city and also a subsidiary in HongKong.
As a well-known manufacturer, TEENKING had CE certificated since 2006, and ISO9001 certificated in 2010, we always keep our quality management in top level.
We have owned 15 national utility model technology patents, and 3 national invention patents.
We have developed 420~600MPa intensifier ultra-high pressure pumps & 380MPa servo direct drive triplex plunger pump, and we hold the latest cutting edge technology for high accuracy 3 axis and 5 axis dynamical and 3D waterjet cutting machine, as well as 6 axis robotic abrasive/pure waterjet cutting system.
SEE MORE
NEWS
You can get the latest industry information from here.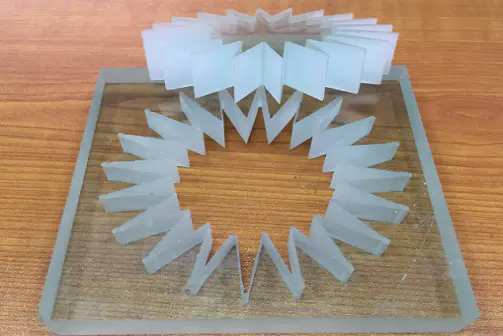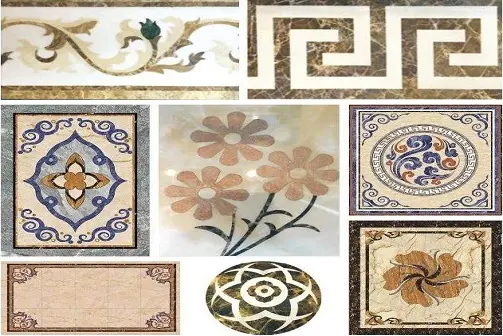 CONTACT US

Teenking CNC Machinery Co., Ltd.
We are always providing our customers with reliable products and considerate services.
If you would like to keep touch with us directly, please go to contact us